About Delia White
Hello! Welcome to my first website, Discover-Santa-Barbara.com. My name is Delia White and I've been very fortunate to live in Santa Barbara, California since 2007.
As a former tourist, I realize now just how much more there is to Santa Barbara County than meets the eye.
Did you know you can take hang glider and paraglider flights in Santa Barbara? (I recommend Michael Forbes for paragliding tandems. He's one of the safest pilots I know.)
I've learned about lots more to see and do in this County. I'm happy to share my insider knowledge about this beautiful area with you. I hope it's useful to you.
Why Start A Website?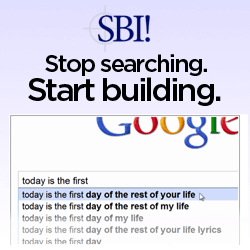 For years I'd been looking for new ways to generate income. I longed to have more control over my life and to stop working for someone else.
I wanted to create a business that would earn income whether I was there or not. I wanted a job that would allow me to:
Live Wherever I Want

Take Spur of the Moment Vacations
Work Flexible Hours
Work While Traveling
Create Equity
I chose to use an online business-building system called SBI!. SBI! teaches you how to build a web-based business from the ground up.
Back then, I didn't know anything about building a website. But SBI! offers a 90 Day Money Back Guarantee. So I thought, "Why not?", and started learning how to build a website.
Did It Work?
The short answer is, "YES, it did!" I launched Discover-Santa-Barbara.com in April 2010. After 3 years, my site is profitable.
Honestly, I expected a little more income from it by now. But, I'm grateful that it IS paying for itself. This was always a 5-year project for me, anyway. It will be interesting to see how it continues to develop.
In February 2013, I launched my second online business, InternetTVinfo.com. I'm really excited about the potential of this new topic! If watching internet TV interests you, please stop by and let me know what you think.
If you've ever thought about making money online, watch SBI! TV to learn more about this system. I highly recommend this program!
Thanks for visiting Discover-Santa-Barbara.com! If you enjoy this website, please Share, Like and Tweet about it.
Your Friend In Santa Barbara,
More Insider Info About Santa Barbara County
Questions about Santa Barbara?
Didn't find what you were looking for? Search the web here.
Didn't find what you were looking for?
Search the web here.